Welcome
You're Invited to Join Girl Scouts!
Open to all girls in grades K-12
New troop leaders (and their girl) can join for FREE!
Whether they're exploring the cosmos, camping in the wilderness, or standing up for their beliefs, Girl Scouts is for your kid. That's because Girl Scouts helps them shine their brightest. Girl Scouts are confident—even in the face of challenges. They're kind even when others aren't. They're problem solvers who see opportunity where others get stuck. Essentially, a Girl Scout is your kid at their best.
Girl Scouts explore, grow, and do amazing things as they connect with their community, their family, and their world.
---

Eagan Girl Scouts Information Event Friday, September 30th
6:00 – 7:15pm at Lexington-Diffley Athletic Complex Pavilion – 4201 Lexington Avenue So., Eagan.
Girls (grades K-12) and adults are invited to join us and participate in fun hands-on Girl Scout activities. Learn what Girl Scouts is all about, what kinds of things Girl Scouts do, and how to join. We'll answer all of your burning questions.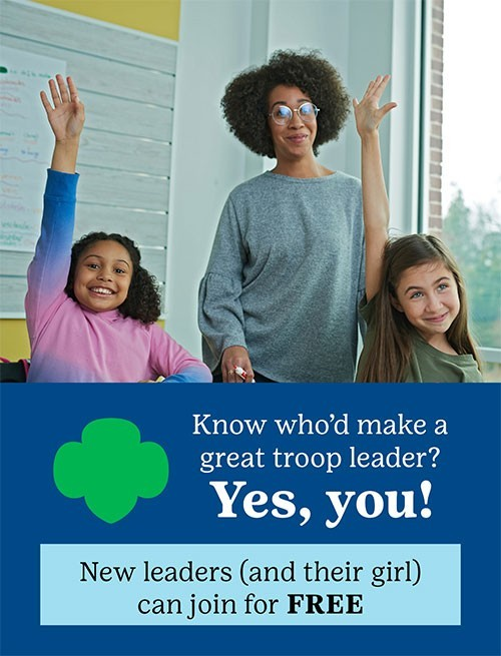 You can make a difference in the lives of girls. Yes, you! You don't have to be a parent of a Girl Scout to be a troop leader. If you're an adult who is passionate about making a positive impact in girls' lives, then you're exactly who we're looking for.
Adults who volunteer to start a new troop (and their girl) can join for FREE! Learn more at GirlScoutsRV.org/Join.
New troop leaders will be invited to participate in New Leader Cohorts: A space for leaders to learn, prepare, connect, and have fun! Both virtual group meetings and learn-at-your-own pace online courses.
---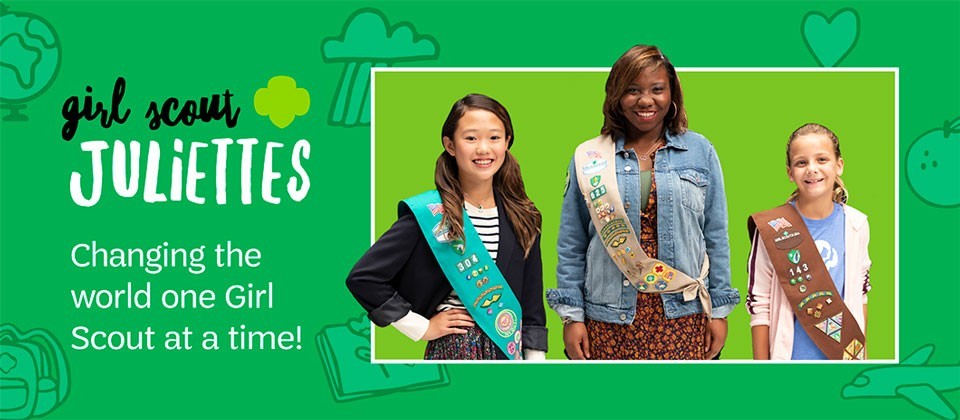 ---