Welcome
Girl Scouts is open to all girls in grades K-12.
Whether your girl is a dreamer, comedian, explorer, or something uniquely her own, she's welcome at Girl Scouts. Find what makes her shine with friends and mentors by her side. Helping girls build their courage, confidence, and character since 1912.
---
Learn more about participating individually as a Juliette.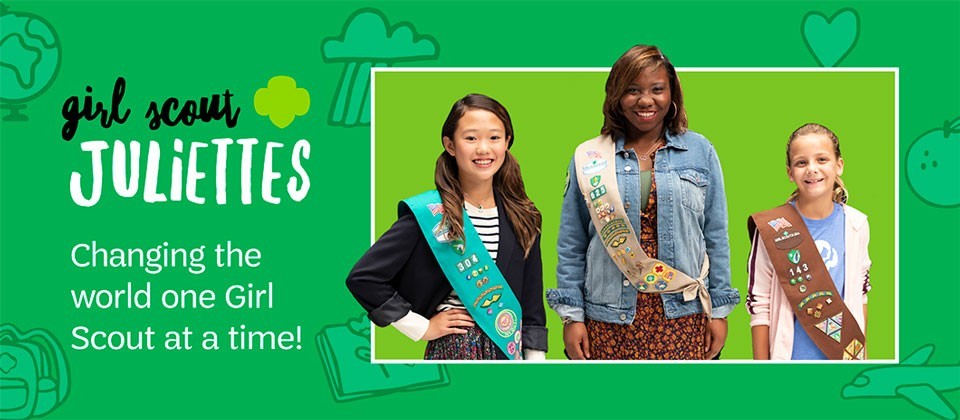 ---
---
COVID News & Resources from Girl Scouts River Valleys Council
For current guidance about Girl Scout activities and a variety of resources, visit GSRV COVID Updates.